Manager
Posts: 27818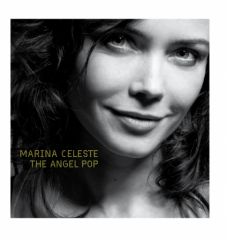 Marina Celeste is a singer/songwriter famous for singing with Marc Collin's project Nouvelle Vague. Her third new solo album The Angel Pop has just been released.
The Angel Pop ventures to the outer edges of pop, combining her own creations in both English and French, and covers like Midnight Oil's Beds Are Burning, or Accroc aux Bimbos, a french adaptation of Orgasm Addict by the Buzzcocks. The album also features an easy listening version of Dadada by Trio, a nod to Nouvelle Vague who launched her and a tribute to punk rock.
Terry Hall, singer of the cult group The Specials, met Marina when they recorded a duetfor Nouvelle Vague. He returned to Paris and recorded four more magical duets with Marina for The Angel Pop: La Femme Chat, Beds Are Burning, Two Loves and Do You?.
The Angel Pop is an album which is very much like Marina: rhythmical, full of humour, and at times rebellious. If you want to discover more about her, visit her Official website.
Marina offers 4 free copies of this album to SecondHandSongs. The first 4 members(*) to correctly add 2 Youtube videos to any original or cover in the database win this album. Simply go to a song page, and if the website thinks there is a suitable video, you will see a yellow "Choose Youtube Video" on the right hand side. The contest starts NOW. Winners will be announced on the forum.
(*) Contest is open for editors as well, at least 1 free copy will go to an editor.
Last edit: 2011-06-11 21:38:28 UTC by Bastien