Retired Editor
Posts: 175
So this is driving me up the wall a bit...
I have a 1963 instrumental by Mexican group Los Apos titled "Madison del viajero", credited to "(Kay-Williamson)" (see attached label scan).
According to a later cassette release (visible in the youtube video) the original is called "Travelin' West". Unfortunately the cassette cover gets other things wrong, so I'm not sure how much it can be trusted.
I can't for the life of me figure out who Kay or Williamson are.
I only find two pieces called Travelin' West in The Known Universe According To Google (which in itself seems odd). One is from 1960 (promising!) but unfortunately it's credited to Bo Diddley/Ellas McDaniel (oh, well) and the other is a piano solo (promising!) by someone named Helen Ingle Ezell (sad trombone ).
Can anyone give me a clue?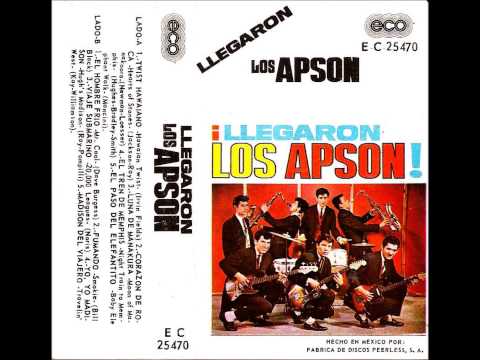 ---
Attachments: